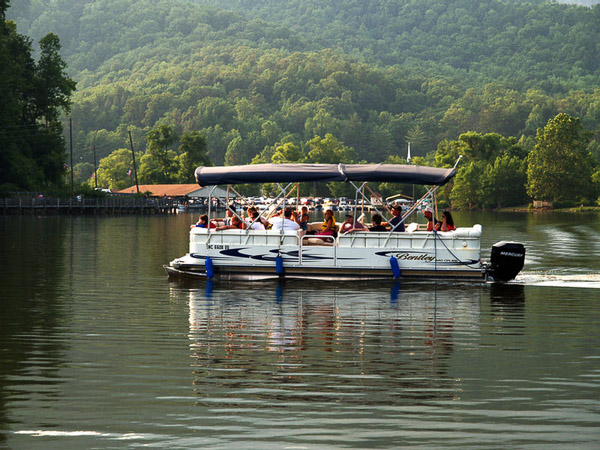 2930 Memorial Hwy,
Lake Lure, NC 28746
(828) 625-1373
(877) 386-4255
Discover the beauty and charm of Lake Lure. Relax on one of the tour boats while your guide tells you about past local attractions and landmarks. But, don't believe your guide when told that the sand was brought in from Key West, FL.
Listen to the legends, and learn about the natural and cultural history of Hickory Nut Gorge, home to Lake Lure, North Carolina.
Boat tours are on the hour during tourist season. Lunch and dinner cruises are also regularly scheduled. Please call for specifics and to make reservations.