The "Land of the Waterfalls"
If you are looking for fun things to do in Brevard, NC, you have come to the right place. This is your guide to what to do in Brevard, NC.
When you visit Brevard, NC you have arrived! Not at some glamour spot -- but at a beauty spot -- as the "locals" might say.
Brevard is one of those little known gems that can delight you and put a smile on your face; not so much for the facilities offered by the town but for the beauty and wonder of nature. So leave the motel room behind and get out and explore. There are a lot of "Fun things to do" and plenty to explore in Transylvania County.
Transylvania County 2:47


Transylvania County Sesquicentennial Video (History - 7:12)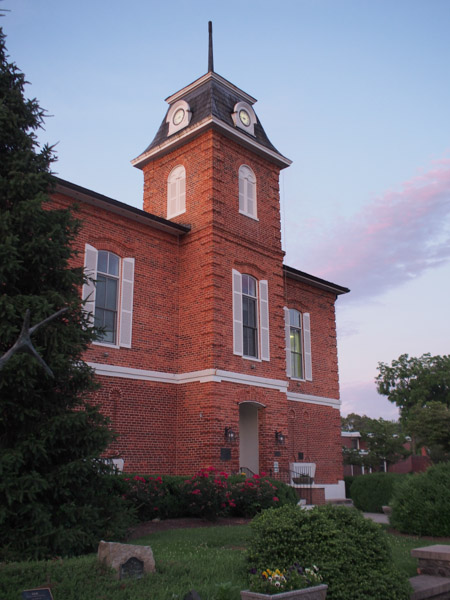 Brevard is a small town with many options for its size. It has a variety of restaurants and shops for those who enjoy eating and shopping. There are many outdoor activities within a 20 mile radius; Dupont State Recreational Forest, Pisgah Forest, Blue Ridge Parkway, PARI (a radio telescope facility off Hwy. 64 near Rosman, NC), and the Apple Festival in Hendersonville, NC (take Hwy. 64 East) every Labor Day weekend.
The White Squirrel Festival is held Memorial Day weekend each year at the end of May. It features the Squirrel Box Derby cars that race down to Jailhouse Hill. The rare white squirrel is commonly seen in Brevard.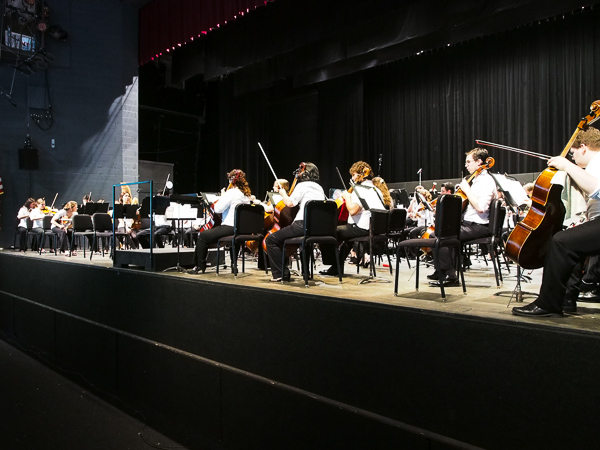 349 Andante Lane
Brevard
,
NC
28712
(828) 862-2100
Brevard Music Center is situated on a wooded 180-acre campus in the beautiful Blue Ridge Mountains in Brevard.
The Brevard Music Center is both a Summer festival and an institution of music. It begins around mid-June of each year and ends around the first week in August. Musicians from many parts of the world come together to study, learn, and perform -- and do they perform! It is not easy to find a venue with better acoustics and sound.
Hours: 5:00a - 10:00p
Admission: Free
Parts of the movies "The Hunger Games" and the "Last of the Mohicans" were shot in Dupont Forest.
Dupont State Recreational Forest covers an area of 10,400 acres and is located about half-way between Hendersonville and Brevard. It provides over 80 miles of hiking, biking and horseback riding trails throughout the forest. Dupont State Forest is one of North Carolina's Best mountain biking and horseback riding areas.
In addition, swimming, canoeing, and kayaking are allowed were permitted. There are six scenic waterfalls in Dupont Forest; Triple Falls, High Falls, Hooker Falls, Bridal Veil Falls, Grassy Creek Falls, and Wintergreen Falls. There are also five lakes in Dupont Forest. The largest is the 99 acre Lake Julia.
The Visitor Center and restrooms are located at the High Falls parking area. There are also restrooms and changing rooms for swimming at Hooker Falls parking area. There are plenty of spots for picnics.
Pisgah National Forest is located near Brevard on Hwy 276. Pisgah National Forest is over 500,000 acres and is primarily a hardwood forest.
Pisgah offers many recreational activites ranging from waterfall viewing, hiking, camping, mountain biking, wading, swimming and fishing. Note, however, that the water in the mountain streams is cold. At one location in the forest you will find a fish hachery for mountain trout.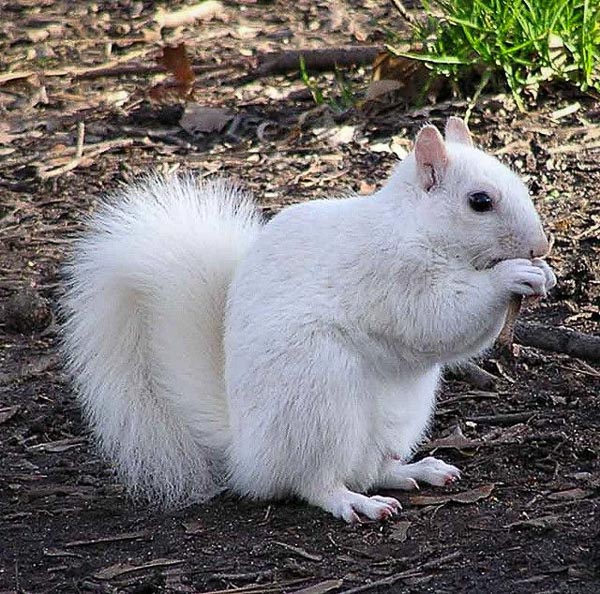 Brevard is known for its population of rare White Squirrels that comprise about 25% of the squirrels in the area. This unique characteristic gives rise to the annual White Squirrel Festival that is held on Memorial Day weekend (last weekend in May).
The festival features The Squirrel Box Derby downhill race, Annual White Squirrel 5K/10K foot race, the White Squirrel Photo Contest, and the White Squirrel Dance-off. The is also live music, food , arts and crafts and a parade. And of course, don't forget to meet "Pisgah Pete," a rescued white squirrel, who will make his annual appearance at the festival and has become the town mascot.
Local Information
-- For Web Designs --
More websites for "Fun things to do"
Disclaimer
This is a private, "unofficial", website for visitors and is unrelated to and independent of any "official" websites.
---
Note that it is also a mobile friendly website; suitable for access with iPhones, iPads, tablets, and other mobile devices.