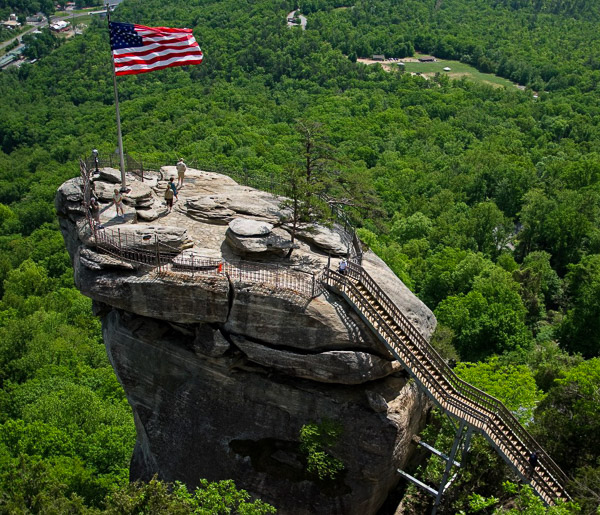 431 Main Street
Chimney Rock, NC 28720
(800) 277-9611
Chimney Rock is a 535-million-year-old towering monolith. There are many things to do at Chimney Rock from hiking, rock climbing, trails for runners and bikers. Fun for the entire family.
You can explore on your own -- or take one of the guided hikes. Rock climbing instructions are offered for either half-day or full day sessions.
The movie The Last of the Mohicans was filmed at Chimney Rock and Dupont Forest.
Climb to the top and you can see for miles.