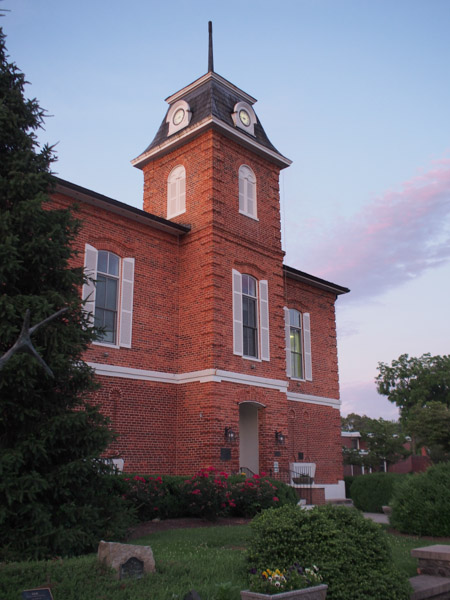 Brevard is a small town with many options for its size. It has a variety of restaurants and shops for those who enjoy eating and shopping. There are many outdoor activities within a 20 mile radius; Dupont State Recreational Forest, Pisgah Forest, Blue Ridge Parkway, PARI (a radio telescope facility off Hwy. 64 near Rosman, NC), and the Apple Festival in Hendersonville, NC (take Hwy. 64 East) every Labor Day weekend.
The White Squirrel Festival is held Memorial Day weekend each year at the end of May. It features the Squirrel Box Derby cars that race down to Jailhouse Hill. The rare white squirrel is commonly seen in Brevard.
Since Brevard is located in Transylvania County, the town makes a big to-do over Halloween. Other celebrations include the "Independence Day" celebration and is major event in Brevard. Also, Christmas is another celebration with the Reindeer Run 5K Run. There is a Christmas Parade around noon time and at night there is a Twilight Tour with a thousand luminaries lit.
Mountain biking is a big sport in Brevard because Brevard is near both Pisgah National Forest and Dupont State Forest. In addition, you will also find road biking, rock climbing and, of course, the many waterfalls such as Looking Glass Falls, Sliding Rock, and Connestee Falls. Both Looking Glass in Pisgah and Whiteside Mountain, 35 miles and 1 hour from Brevard, are active mountain climbing areas.